Safety has been our focus here at Bricking Solutions since we started building Brick Lining Machines in 1967. For over 50 Years, Bricking Solutions has been designing and building the industry's SAFEST brick lining machines.
Important Questions to Ask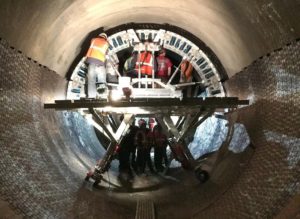 How do you know if your machine is safest in the industry?
Bricking Solutions machines are designed, engineered and manufactured to meet ANSI, OSHA, CSA, CE standards, and are AWS D1.2 Compliant.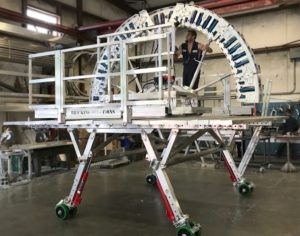 Do you know what materials your brick lining machine are made from?
All of the structural components of Bricking Solutions' bricking machines are stamped and certified 6061-T6 aluminum. The same grade that airplane manufacturers use. Bricking Solutions machines are manufactured with 100% aluminum components for lighter overall weight and safer handling.
What is the maximum load capacity of your machine?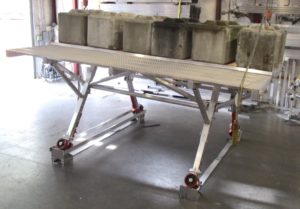 Bricking Solutions standard load capacity is 4,000 kg and as high as 6,000 kg with a 5.2M deck length. Industry standard load capacity is only 2,700 kg with a standard 4.3M deck length.
Has the brick lining machine been tested?
Not only does our bricking machines undergo stress analysis tests but we also conduct real live load capacity testing.
Does the bricking lining machine have considerations for working safety?
Our work platform is an Aluminum non-slip surface for sure footing and less build up. Up and down kiln fall guards are standard as well.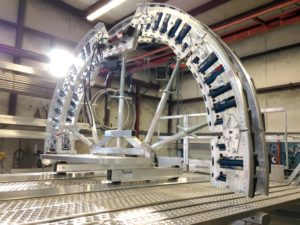 Is safety a consideration in the arch structure?
Bricking Solutions' machines comes standard with a Safety Check Valve which will prevent cylinders from falling if there is a sudden loss of plant air to the arch. Being made of aluminum, and properly engineered, each lightweight arch panel is designed for ease of handling which translates to safer, stable, and more ergonomic assembly.
Does your machine assemble safely?
Bricking Solutions' 5M machines only weighs approximately 1,300 kg. Symmetrical part design with pin connections not only makes this machine the safest to assemble but also the fastest.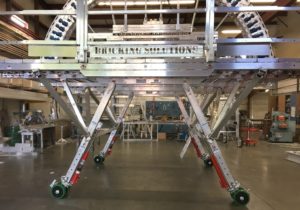 Does your brick lining machine manufacturer have experience?
Here at Bricking Solutions, we have sold over 1000 bricking machines world wide to the top cement producers in the industry. Many are repeat customer, because they know Bricking Solutions is the best.
For more information, please visit our website brickingsolutions.com or contact us at +1-360-794-1277 EMAIL