Installation Tools / Parts
The keying jack is the most critical piece of equipment used in the tightening of each radial row of brick. The jacking must take place with each row prior to keying the row in place. When using one of our bricking machines, the keying operation takes place every 15 minutes.
Installs each course of brick easier and faster
Swivel foot braces adjust to brick and placement angle reducing the chance of damaged brick
Extension pipes in 9", 14", and 16"  to adjust to different keying requirements
Air pressure gauge for consistency and quality control
Operating Air Pressure: 90 – 120 psi (6.21-8.27 bar)
Air Consumption: 9 CFM (15m/h)
4  Keying Jacks to choose from

Finger Tip Controlled – P/N 1796
Foot Controlled – P/N 1831
Hand Pump Controlled – P/N 1897
Hand Pump Controlled 51mm (2″) stroke – P/N 2385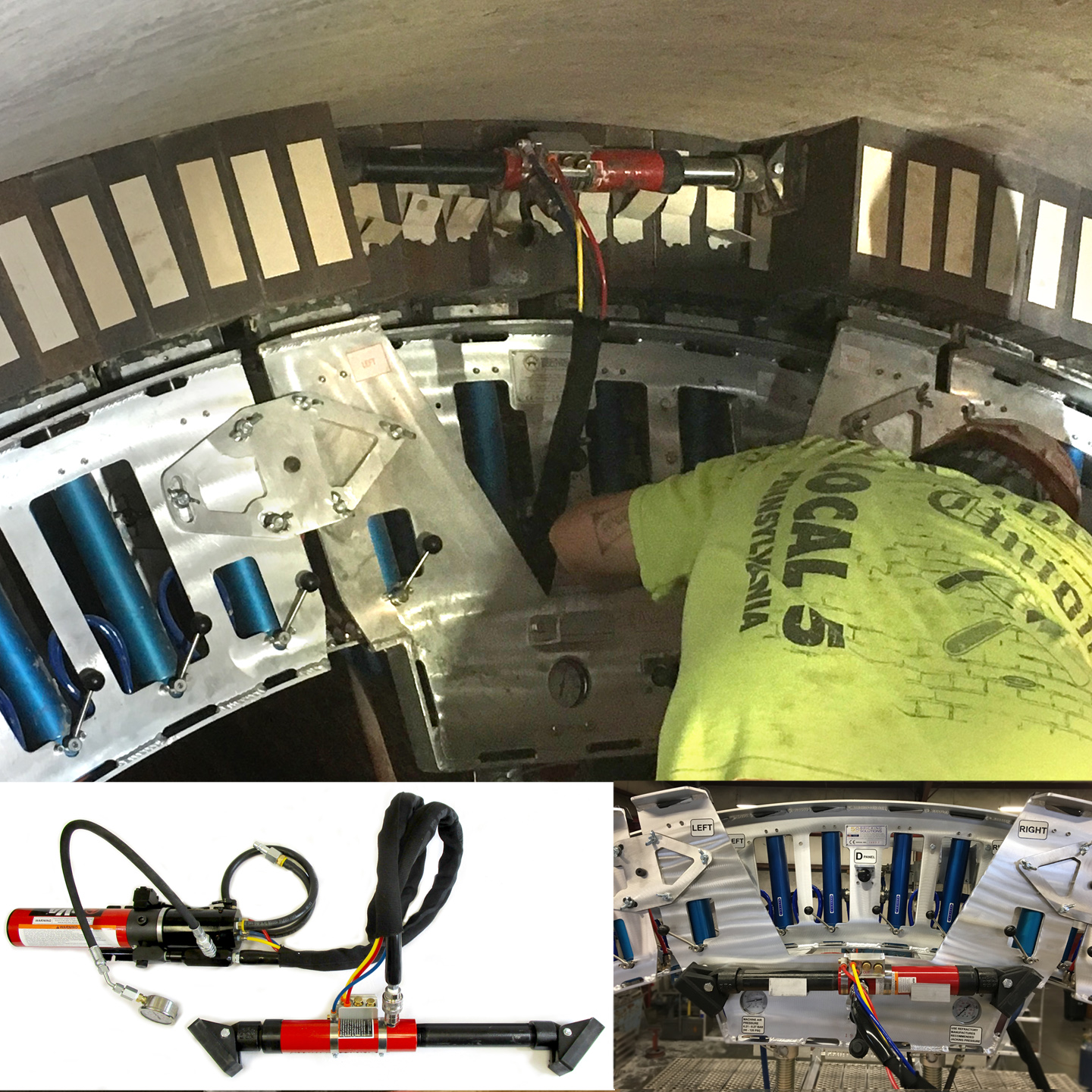 The pneumatic Shim Driver tool helps reduce fatigue and increase productivity for the shim driving process. We developed the best product for driving steel shims between key bricks and offer our custom shanks in all of the primary shaft configurations.
Variable throttle control allows for smooth starts and powerful finishes
Pneumatic hammer is durable with quick disconnects
3m (10′) air hose is heavy duty and ample working length
Shim Driver kit (P/N 1894) includes air hammer, hose with quick disconnects, 4 shanks, and 2 heads
The Linometer™ XLNT measures lining thickness with an accuracy of 99% in only a few seconds. It often takes less than 30 minutes for a single operator to make comprehensive measurements on an entire section of your kiln. Unlike traditional measurement, where you must drill holes in your lining, the Linometer™ XLNT requires only that you clear a small patch of coating from the lining's surface. Because it is quick and completely non-invasive, you can make more measurements, more often. This gives you a truly accurate picture of your lining's condition, and allows you to plan and rationalize your lining replacement.
Up to 72,000 measurements can be made and stored in the instrument itself
Up to 12 measurements can be made at each point, for a detailed picture of the lining's condition at that ring
You get precise and repeatable measuring points on the length of the kiln, thanks to the laser guide
Data is easily downloaded, and can be imported into a spreadsheet or your lining maintenance software
Compact and light-weight, the instrument itself weighs only 845 g (1.80 lb), and probe and extension rod together weigh only 806 g (1.77 lb)
The probe's 'footprint' has been cut in half, so you spend less time removing coating from the brick surface.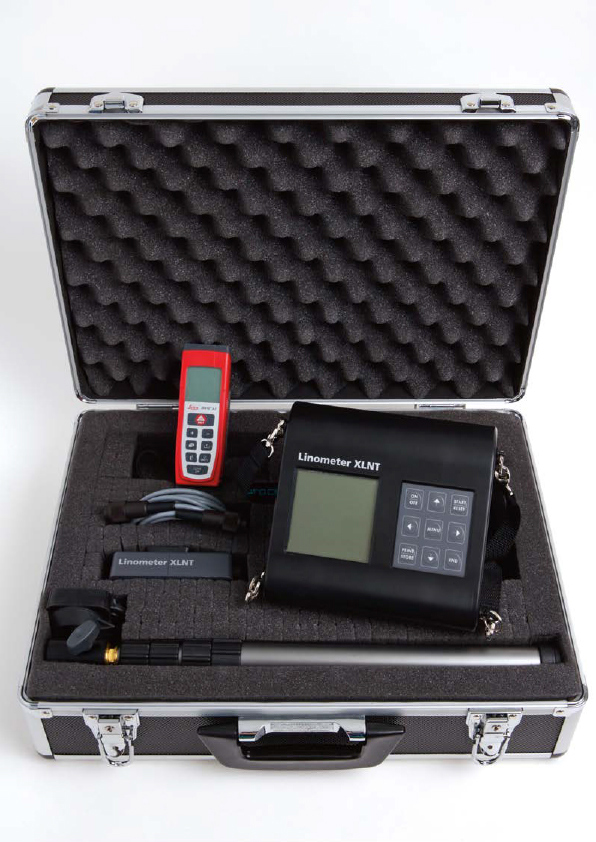 We offer replacement parts for our equipment up to 10 years. Many older machines and equipment can be retrofitted with our new parts. In addition, we can also provide replacement; frames, fall guards, planking, arch panels, hardware kits, and other manufactured components.