The Split Bedding Cart features dual decks to provide clearance for equipment and personnel to easily and safely travel through the kiln. Forklifts and skid steers can easily drive over the curved bottom braces and move to the front or back of the cart.
The standard split unit has a minimum width of 1.3 meters (4.25 feet) and fits kilns between 4-7 meters (13.08-23 feet). The typical deck features a load capacity of 793 kilograms (1,750 pounds) per side. The cart includes rubber feet to protect newly bedded brick.
Like all Bricking Solutions equipment, the Split Bedding Cart is constructed with 6061-T6 aircraft-grade aluminum, which is as strong as steel but only two-thirds the weight, and tested rigorously for safety.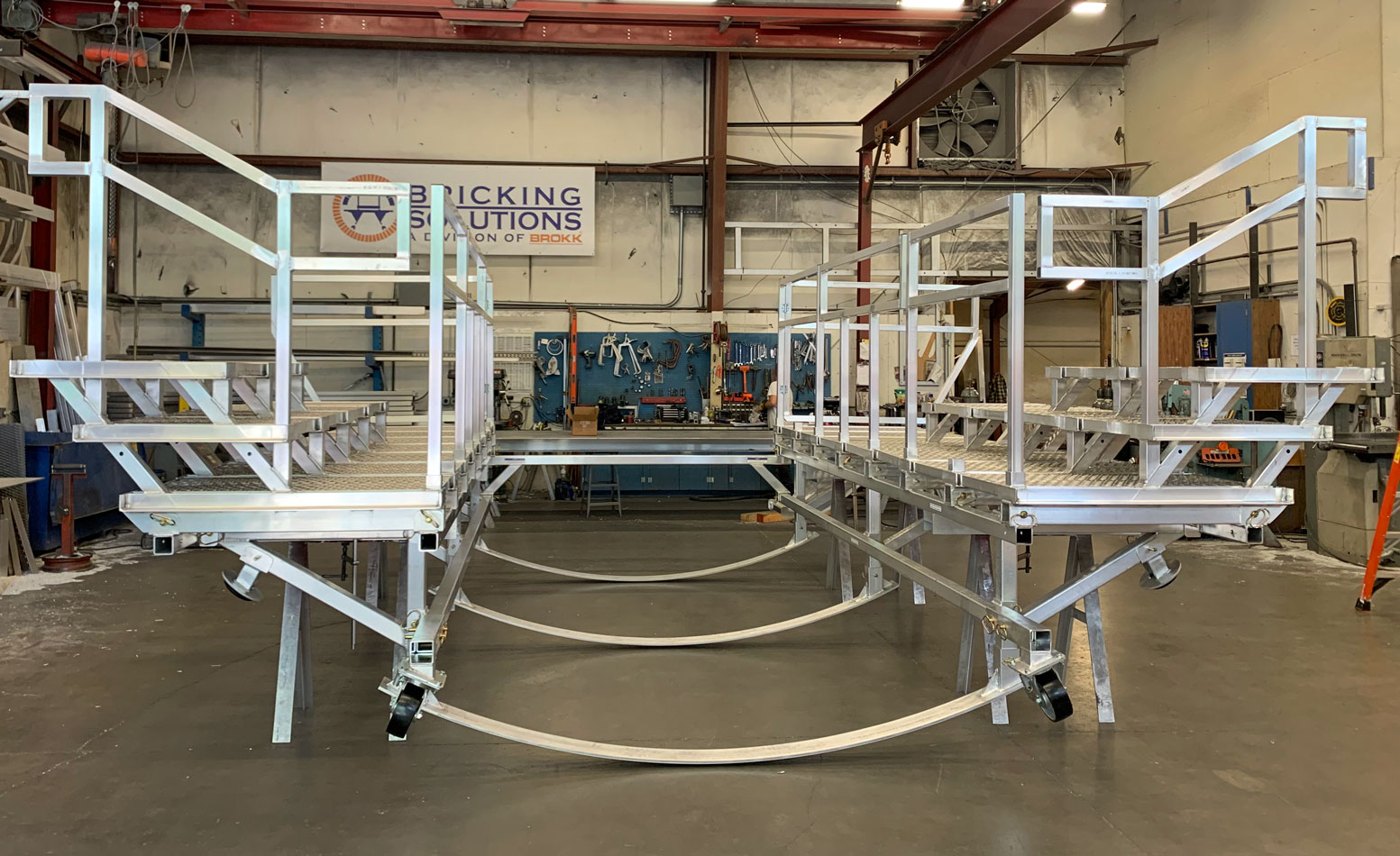 Dual decks
Clearance for equipment and personnel
Constructed with 6061-T6 aluminum
Step design
Load capacity of 793 kilograms (1,750 pounds) per side
Removable fall guards
Pin connections for quick assembly and disassembly
Polyurethane double wheels with brakes